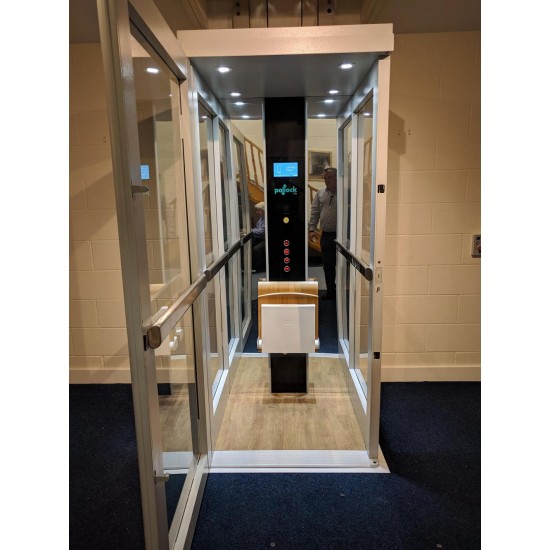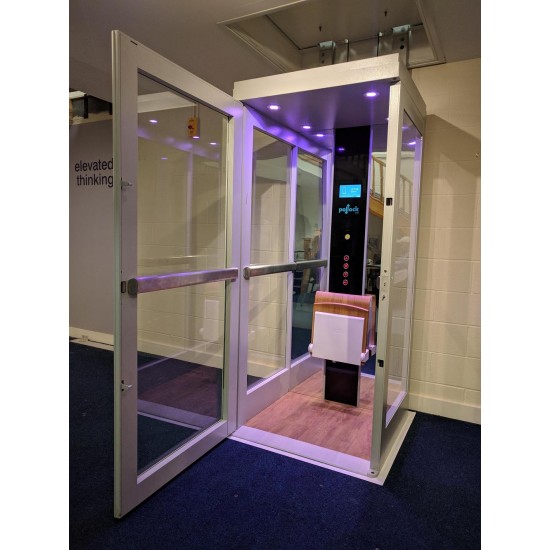 Pollock Basic Home lift - Otak
- 2 Persons Pollock Basic Home lift
- No. of stops: 2
- Size: 850x750x2000
- 7'' Display
- No Seat & No handrails
- Manual Door
- RAL 7042 Side cladding
Terms & Conditions:
- All the above prices not including VAT.
- The quality guarantee term is 24 months after delivery and installation.
- These prices not including the civil works on the building.
Delivery Date:
After 90 days (1 week if the goods in the stock) from:
- Clarified all technical data.
- Confirm the layout drawings.
- Signed the contract.
- Received the down payment.
Payment Terms:
- 50% Down payment.
- 35% After Materials delivery in the site.
- 15% After handle over.
Brand Data:
- Country of Origin: United Kingdom (UK)
- Manufacturer: Pollock Lifts Company
- Brand Logo
Stock:

10000

Model:

Pollock المصعد المنزلي - الفئة الأساسية - أوتاك

Dimensions:

850.00mm x 750.00mm x 2,000.00mm

OTAK